Seekers Melody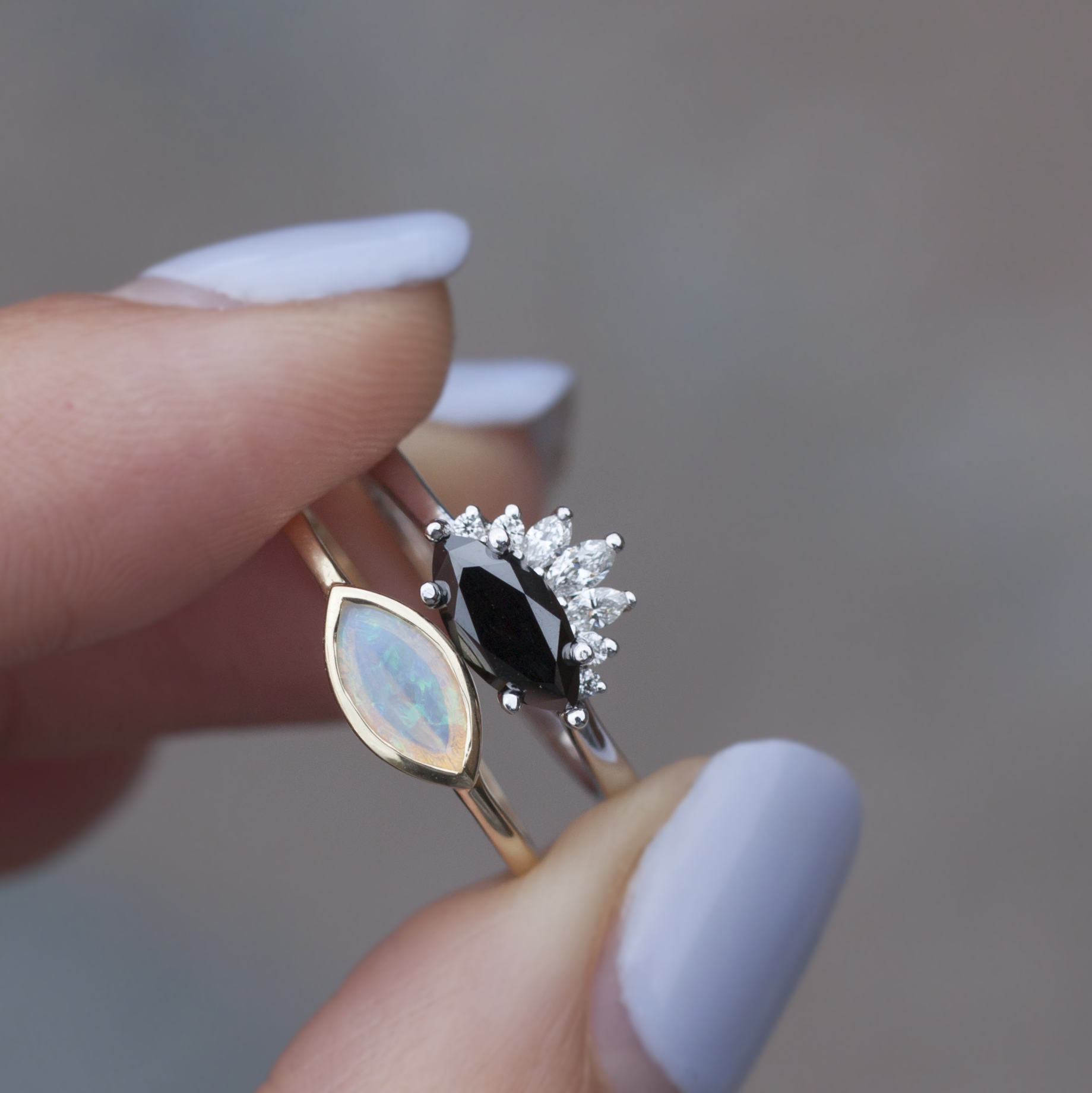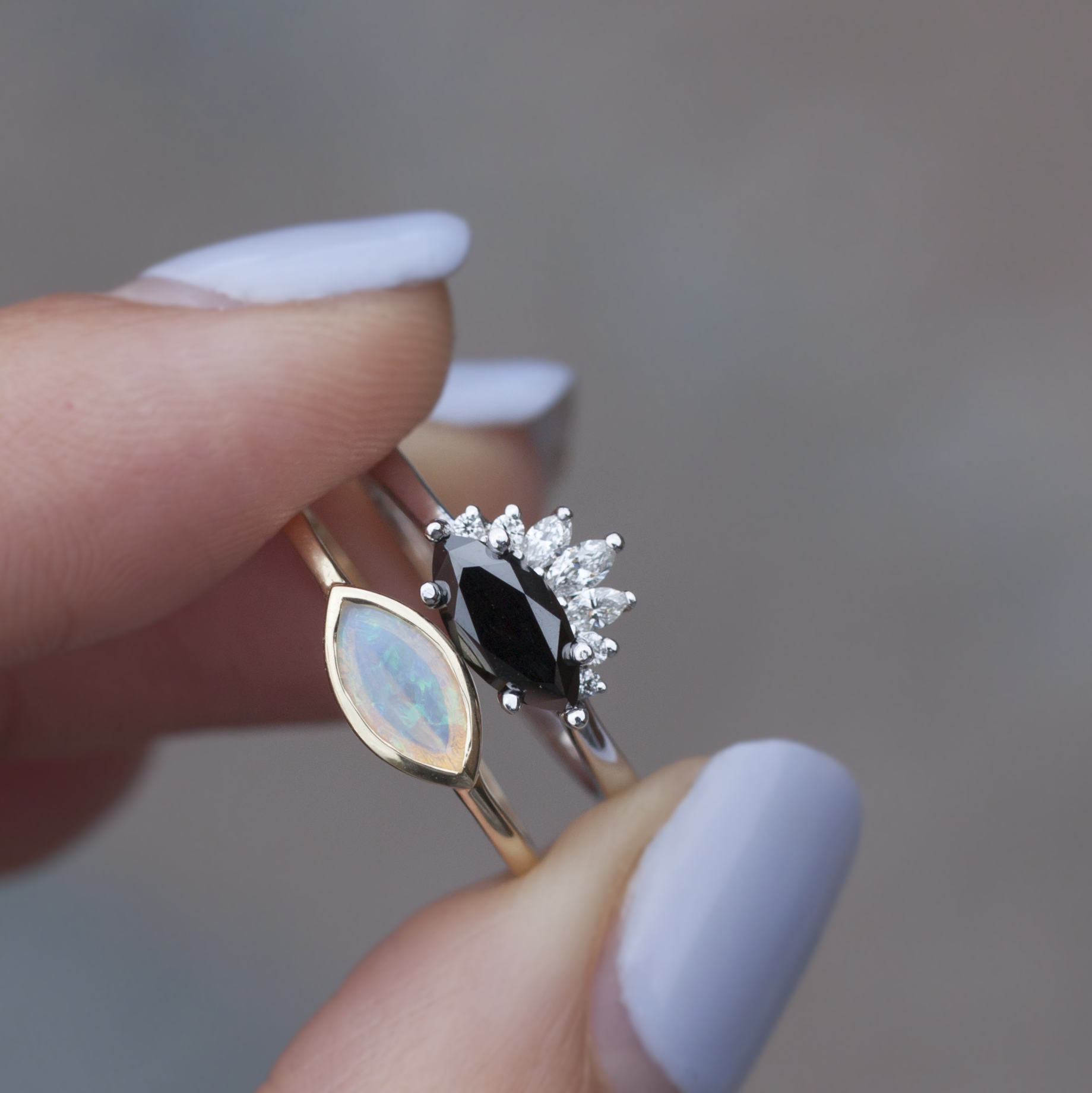 Seekers Melody
Independent and brave, she explores new quests, undefeated by boundaries and risks. She is a pioneer, blazing new paths with fire and tireless ambition. She is a seeker that leaves no stone unturned in her path to find meaning.
This single east-west marquise ring features a 4mm x 8mm Opal with a band thickness approximately measuring 1.3mm.
Each piece is handmade to order in Toronto. Please allow up to 3-4 days for shipment.