Opal Embrace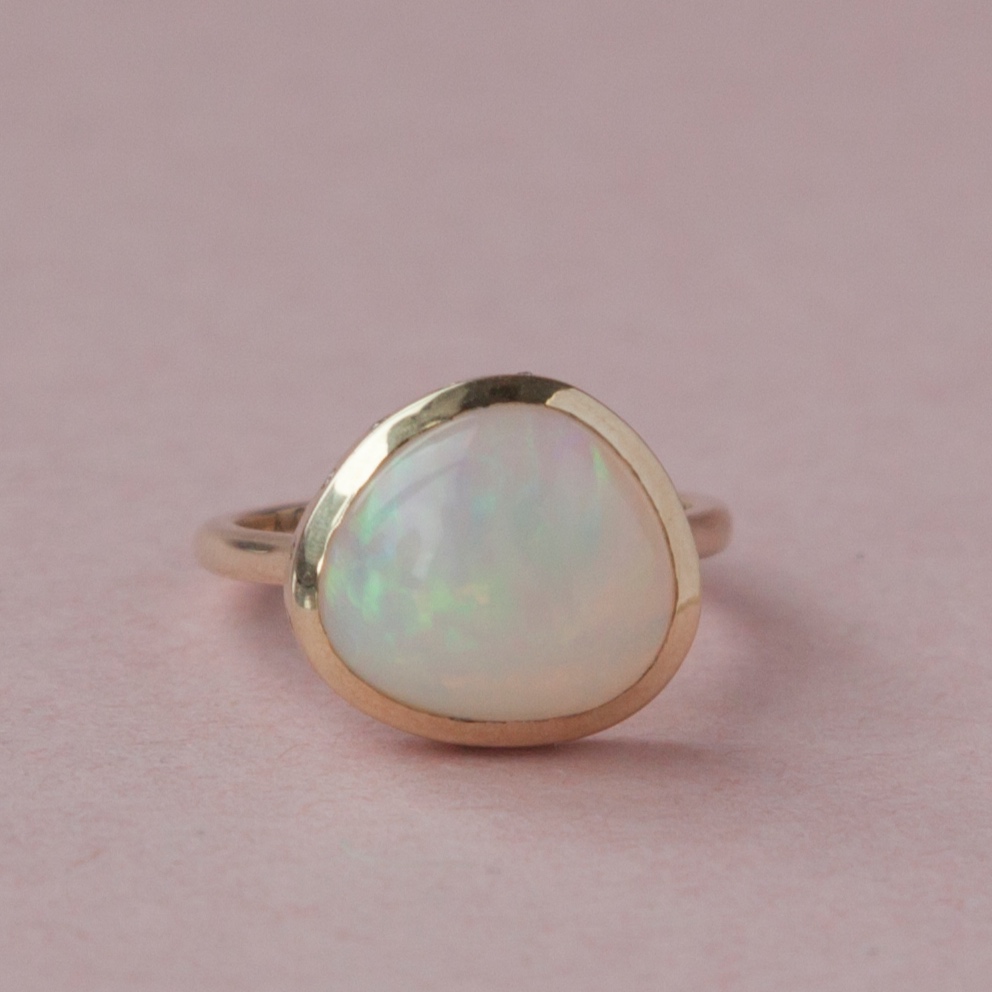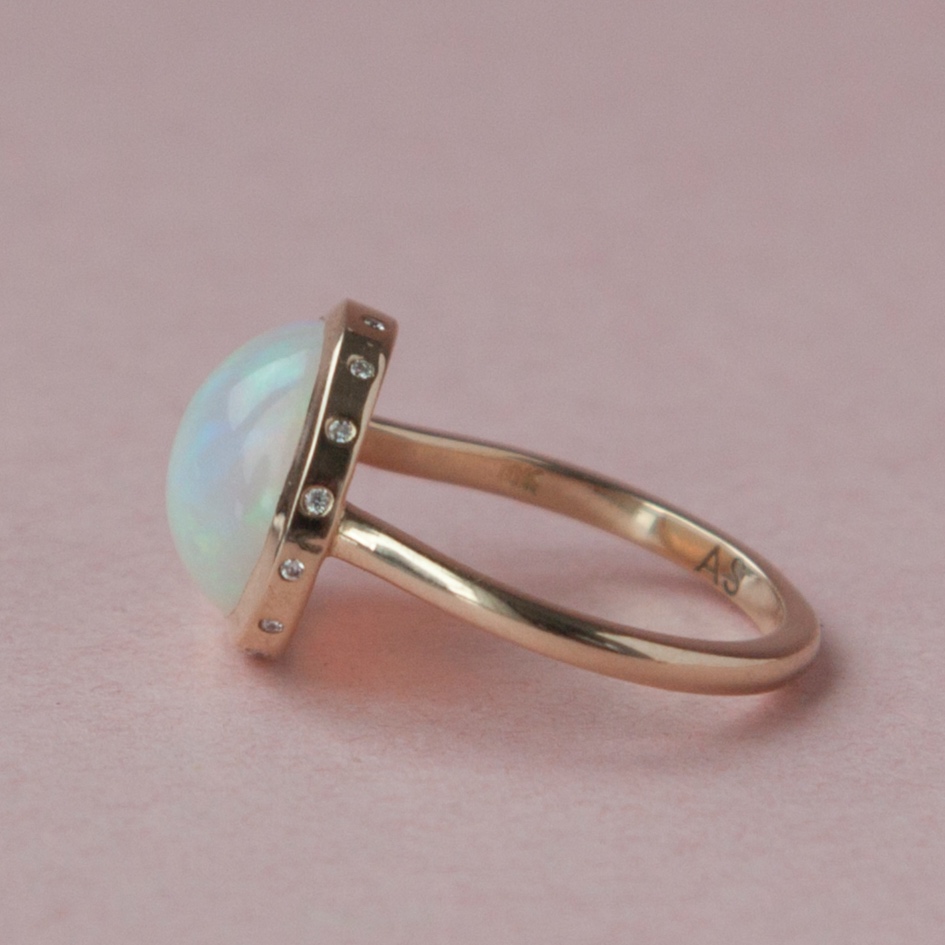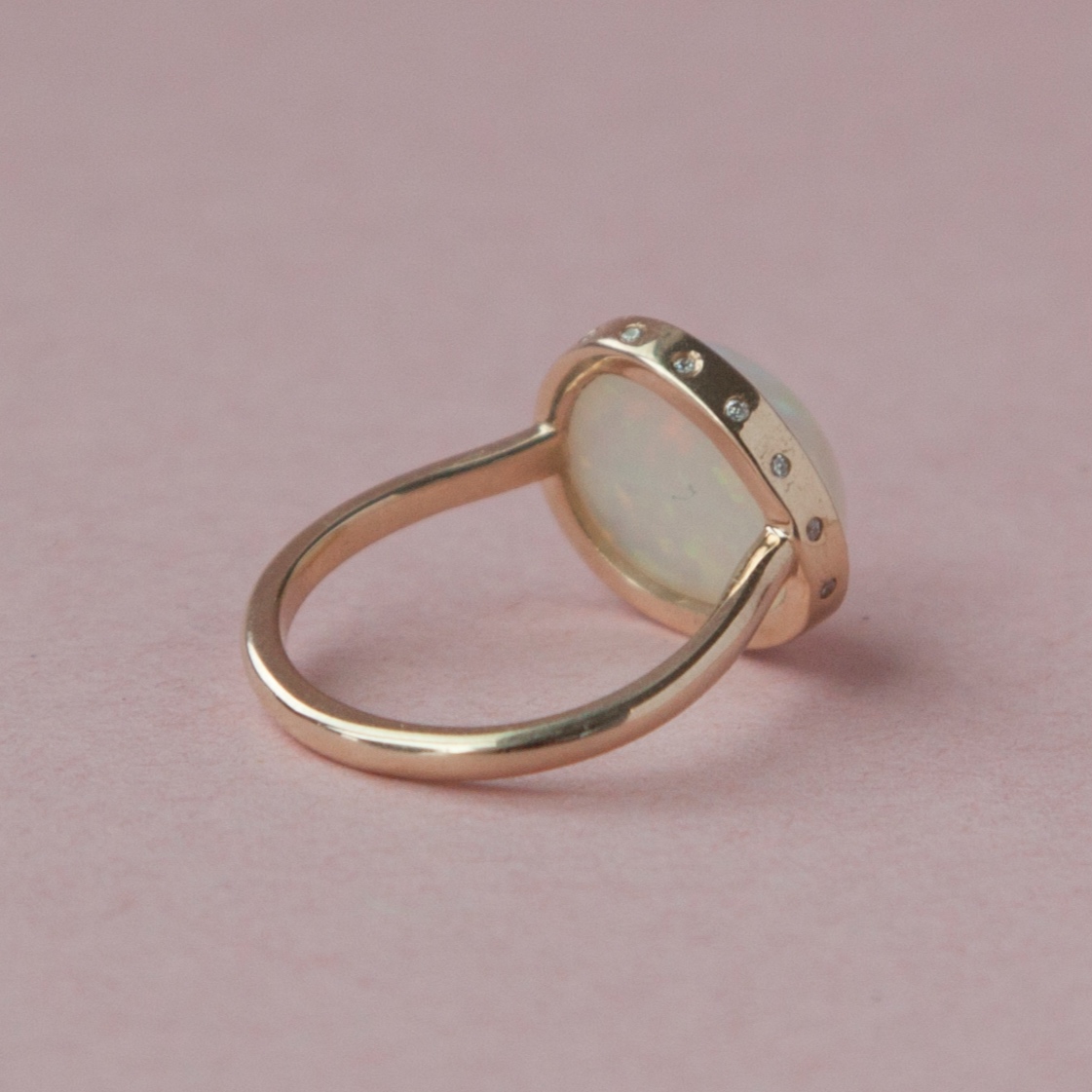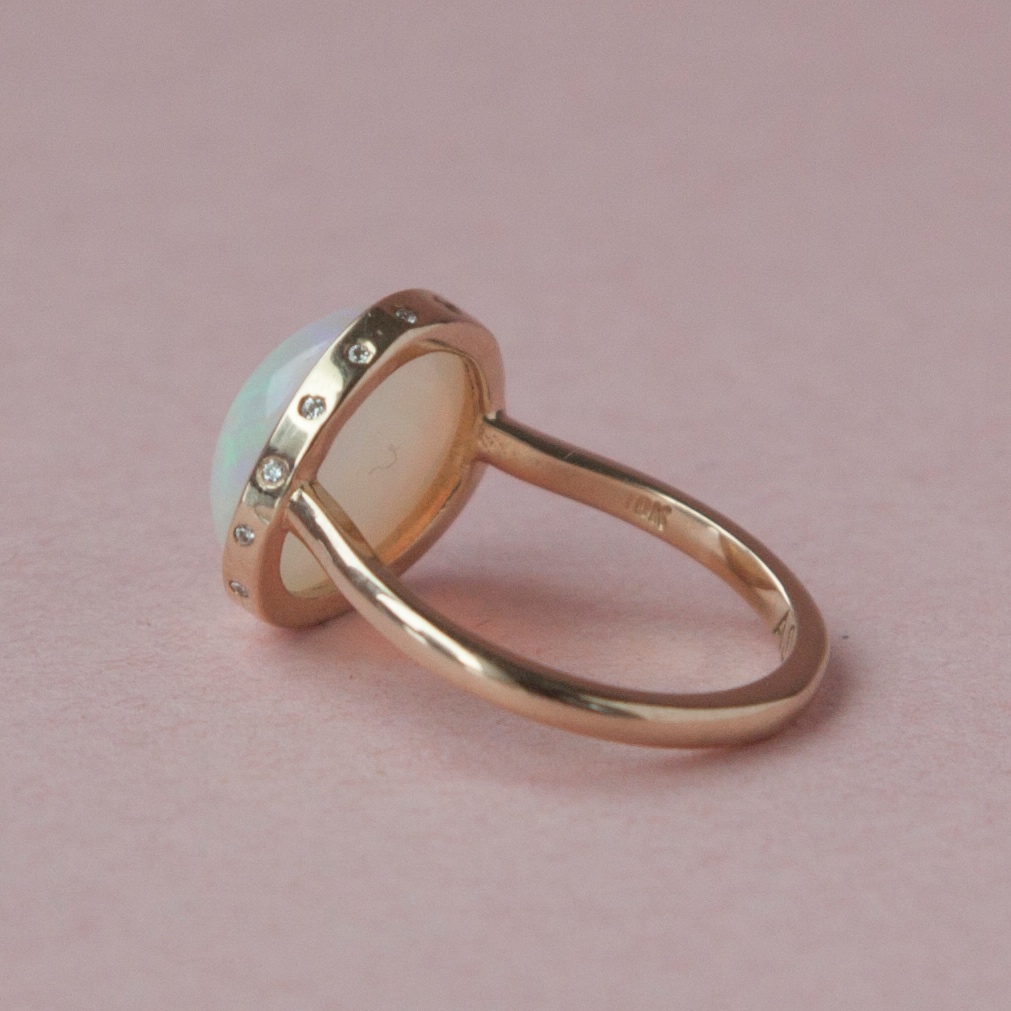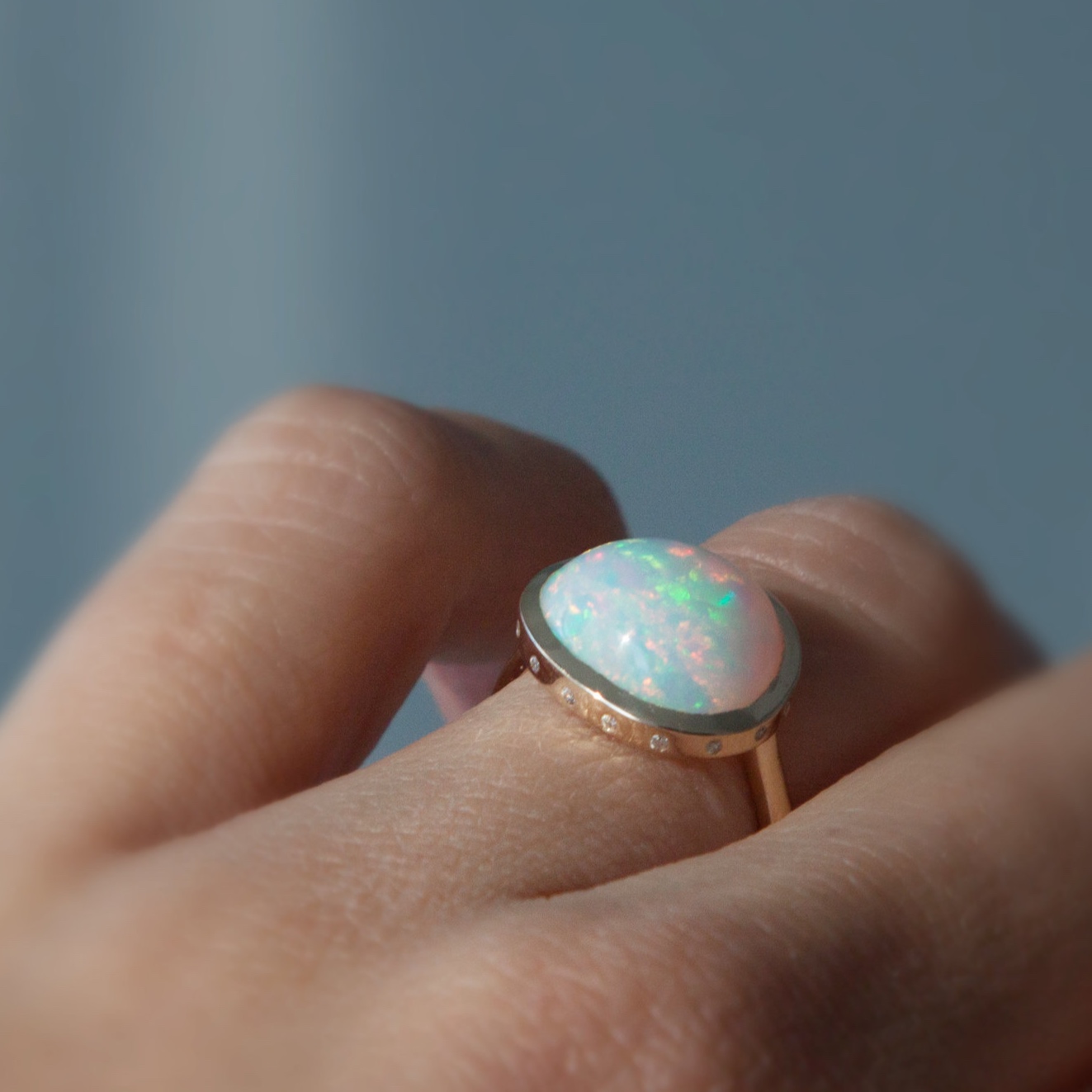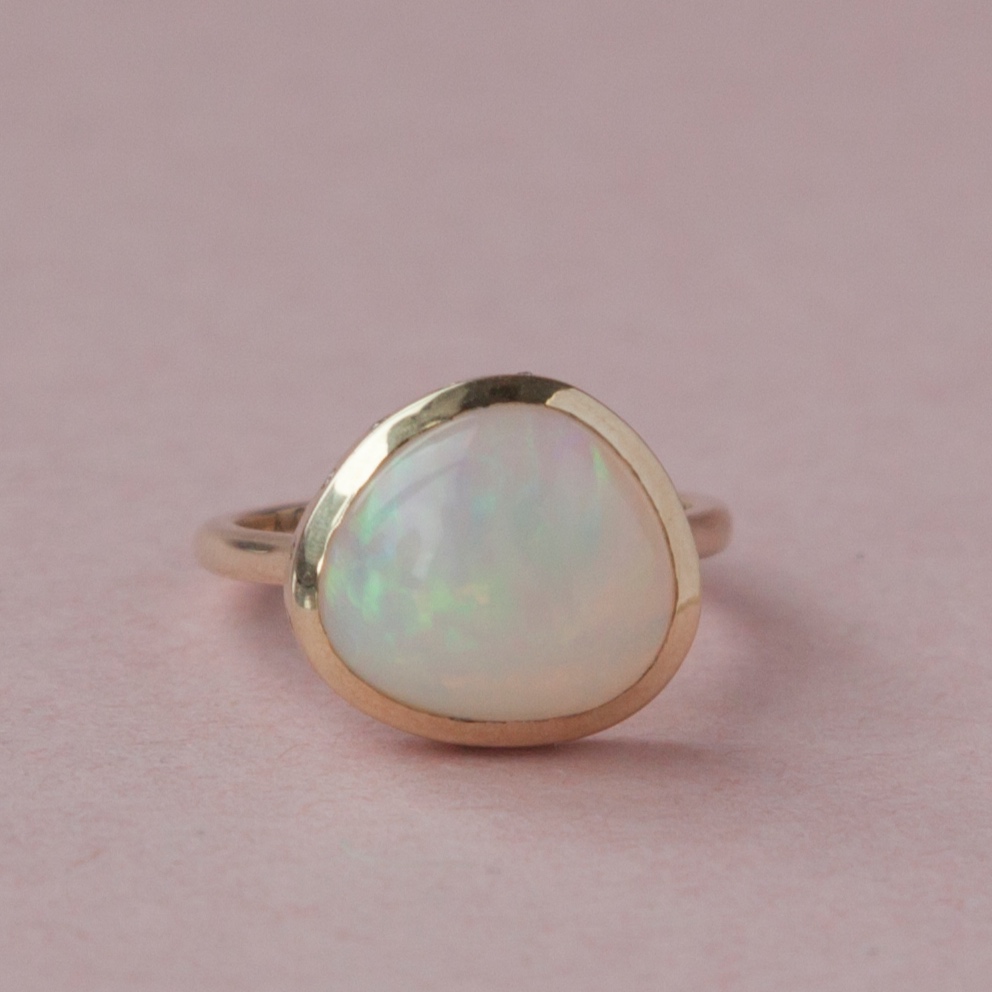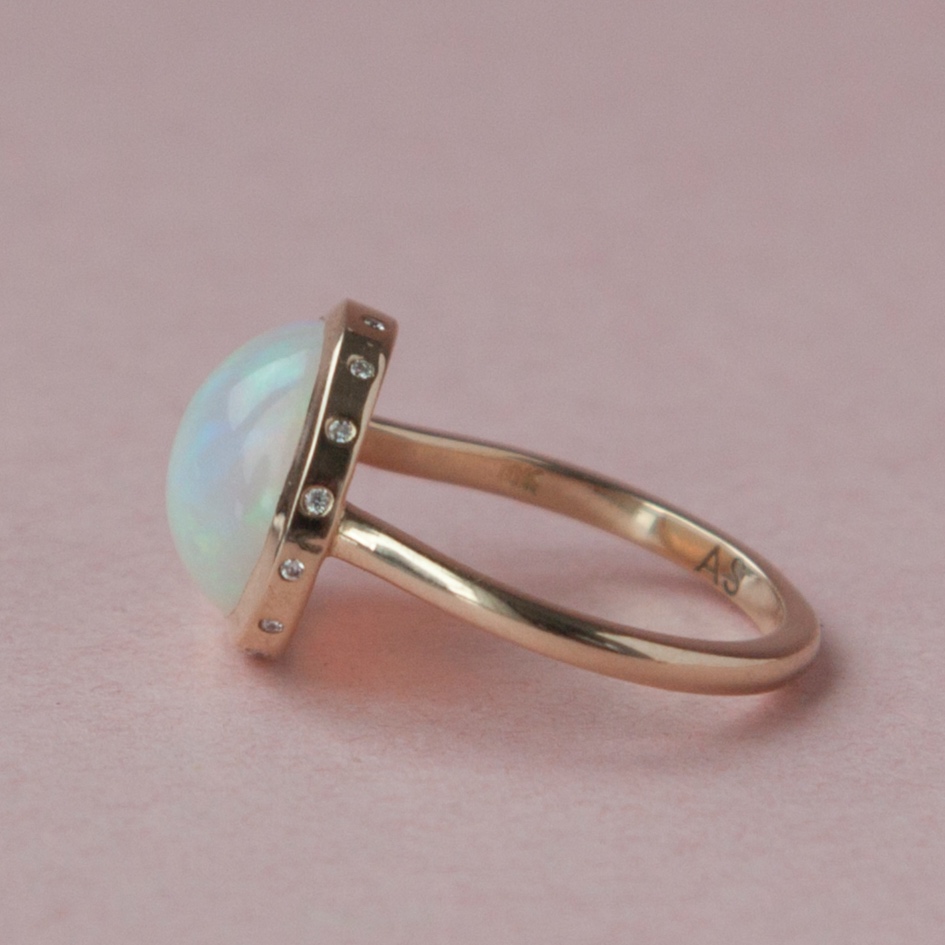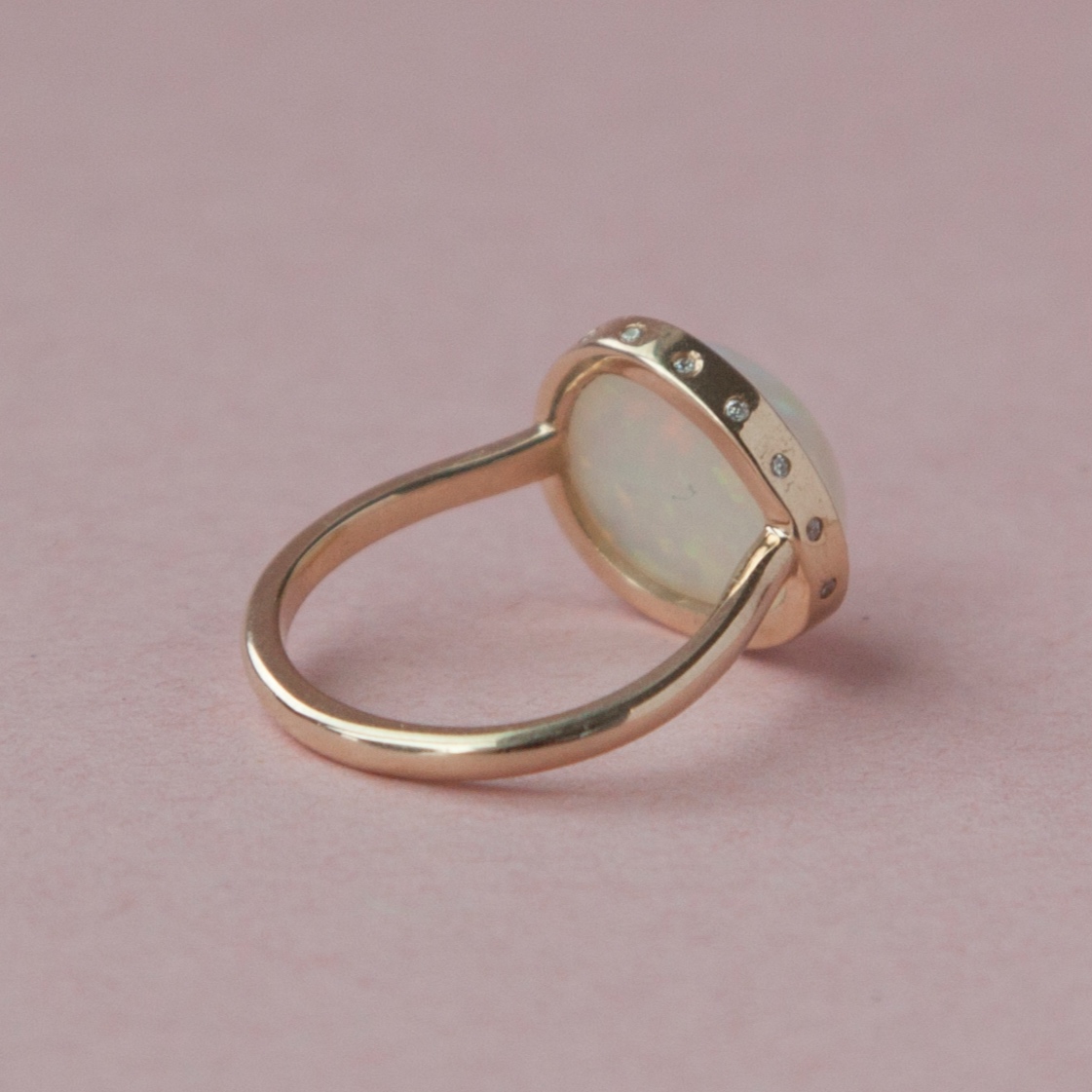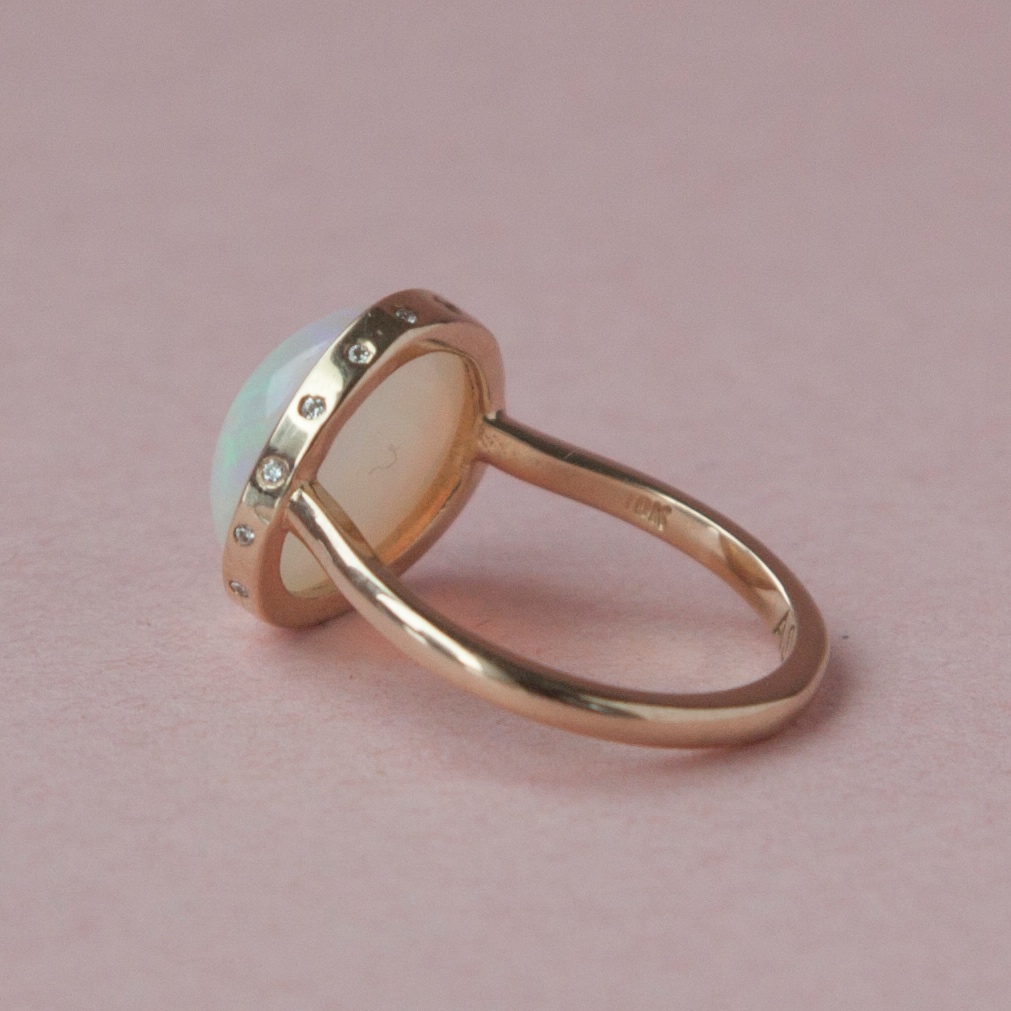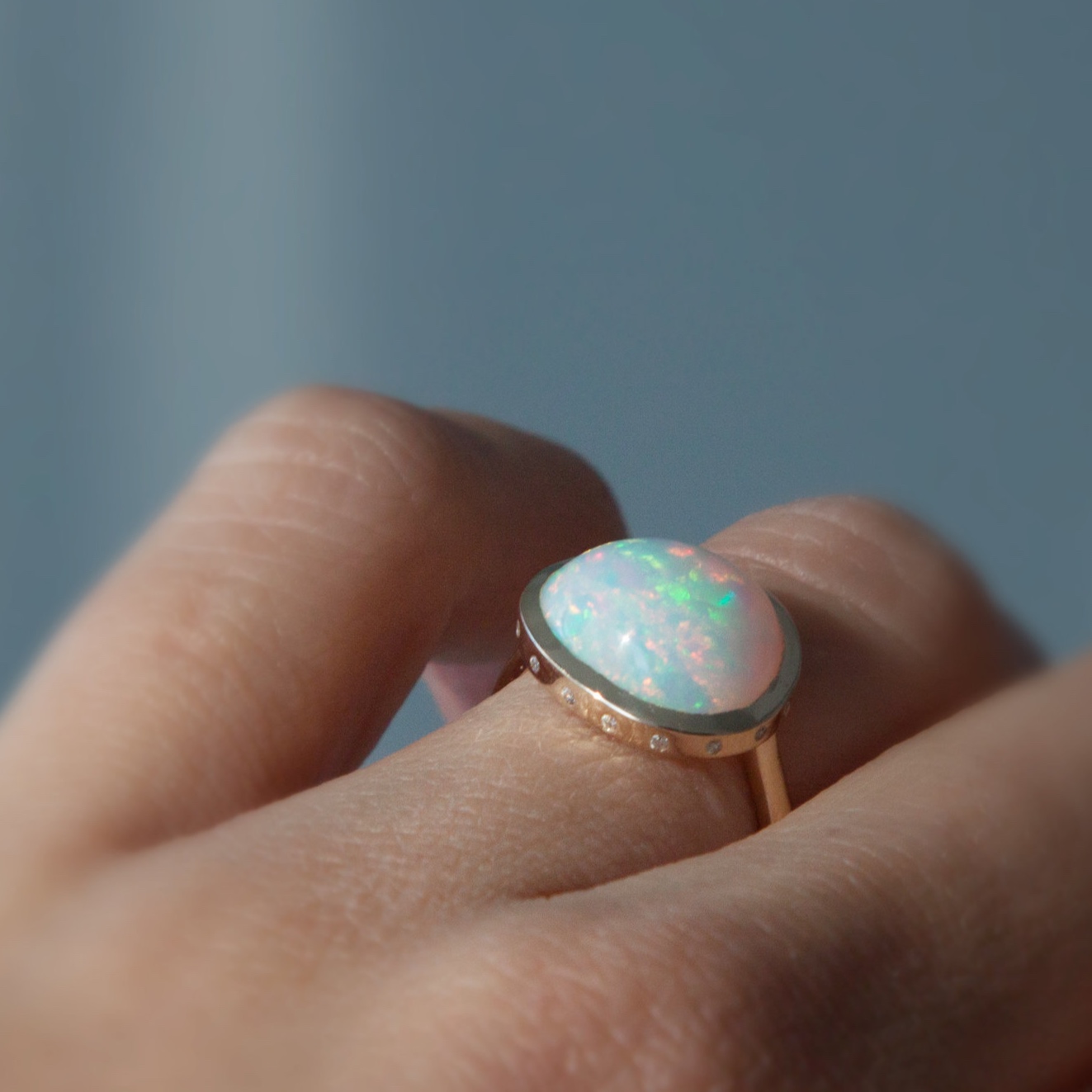 Opal Embrace
This delicate Ethiopian Opal is surrounded by diamonds encrusted within the bezel.
Radiant as the sun, the Diamond is thought to bond relationships and enhances love. It creates harmony and trust between two partners and generates longevity.
Main stone is approximately 1.6 carats and measures 10mm x 15mm. The total weight of the diamonds is 0.045 carats, SI clarity, G-H colour.
Each piece is carefully handmade to order in Toronto. We work closely with each client through out the entire creation process to ensure full satisfaction. Please allow up to 3 weeks for regular orders and 5 weeks for customized orders.
Opals are beautiful and iridescent gemstones that should be properly cleaned and cared for to bring out their beauty to its fullest potential. Please visit our jewelry care page for more information.