The Roseate Amour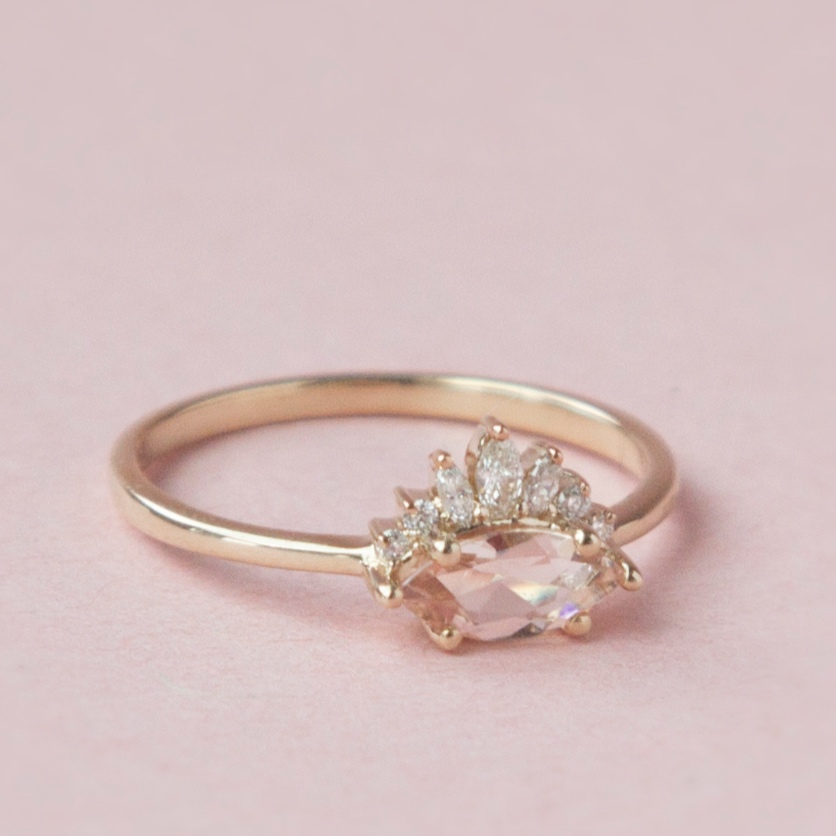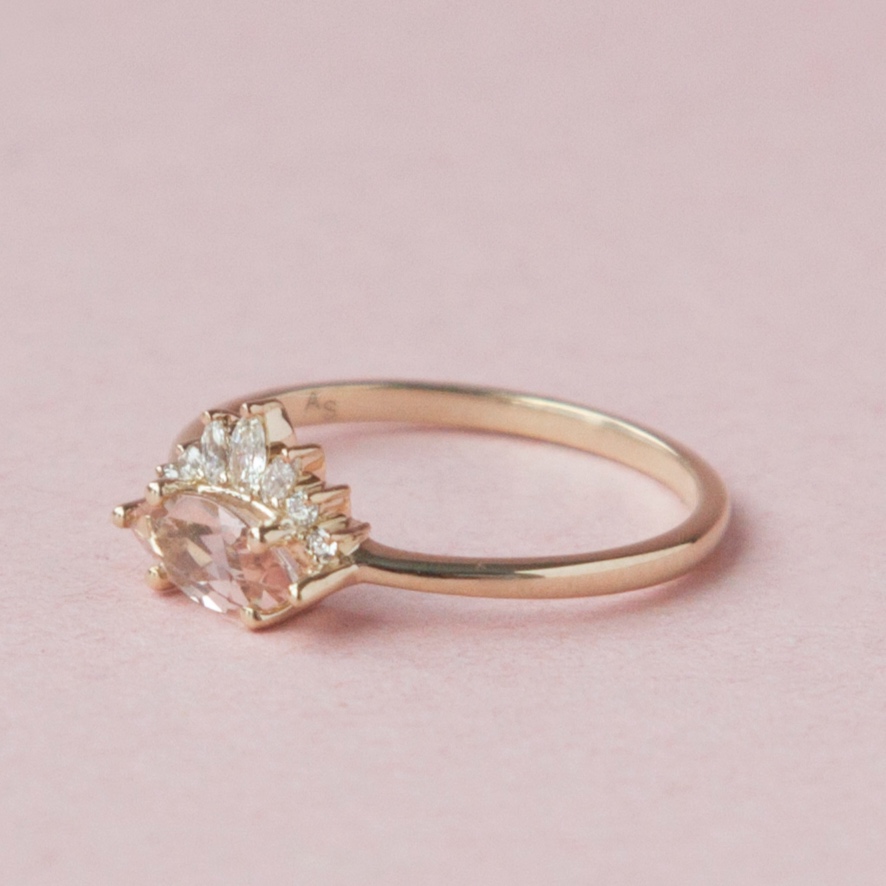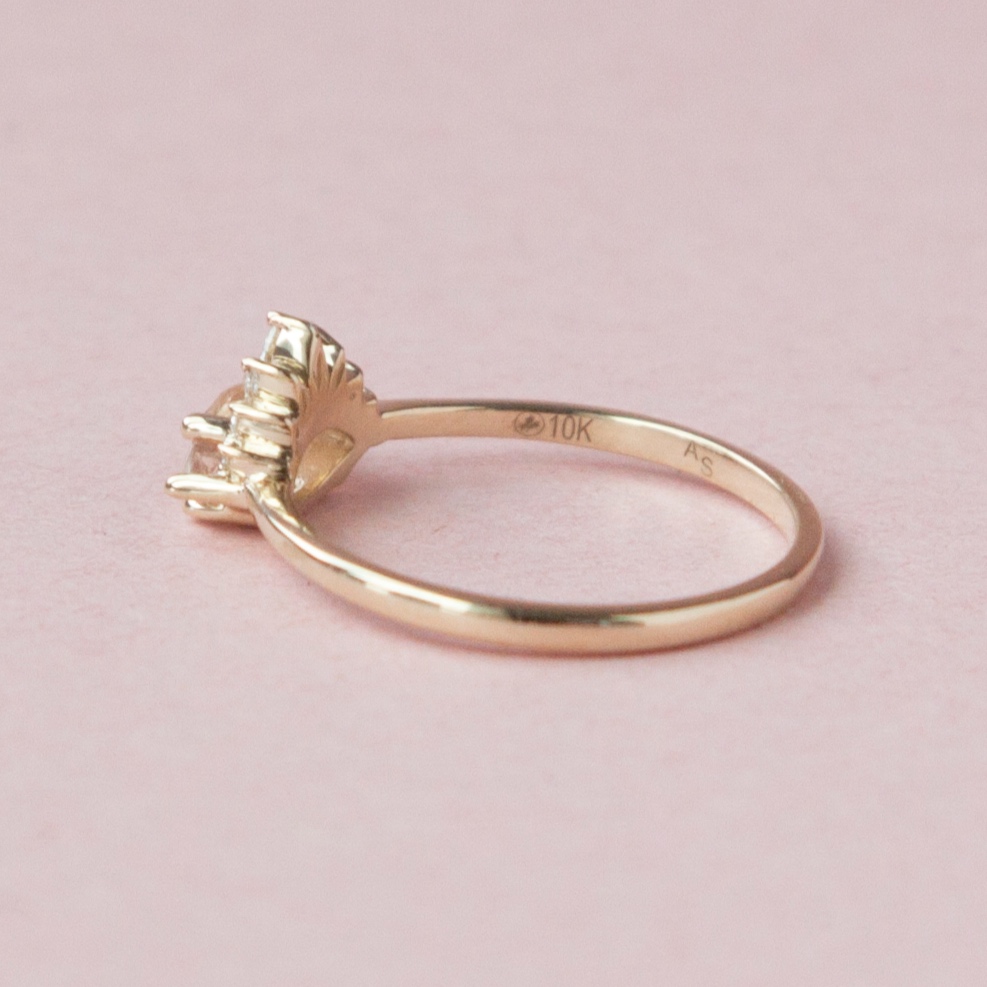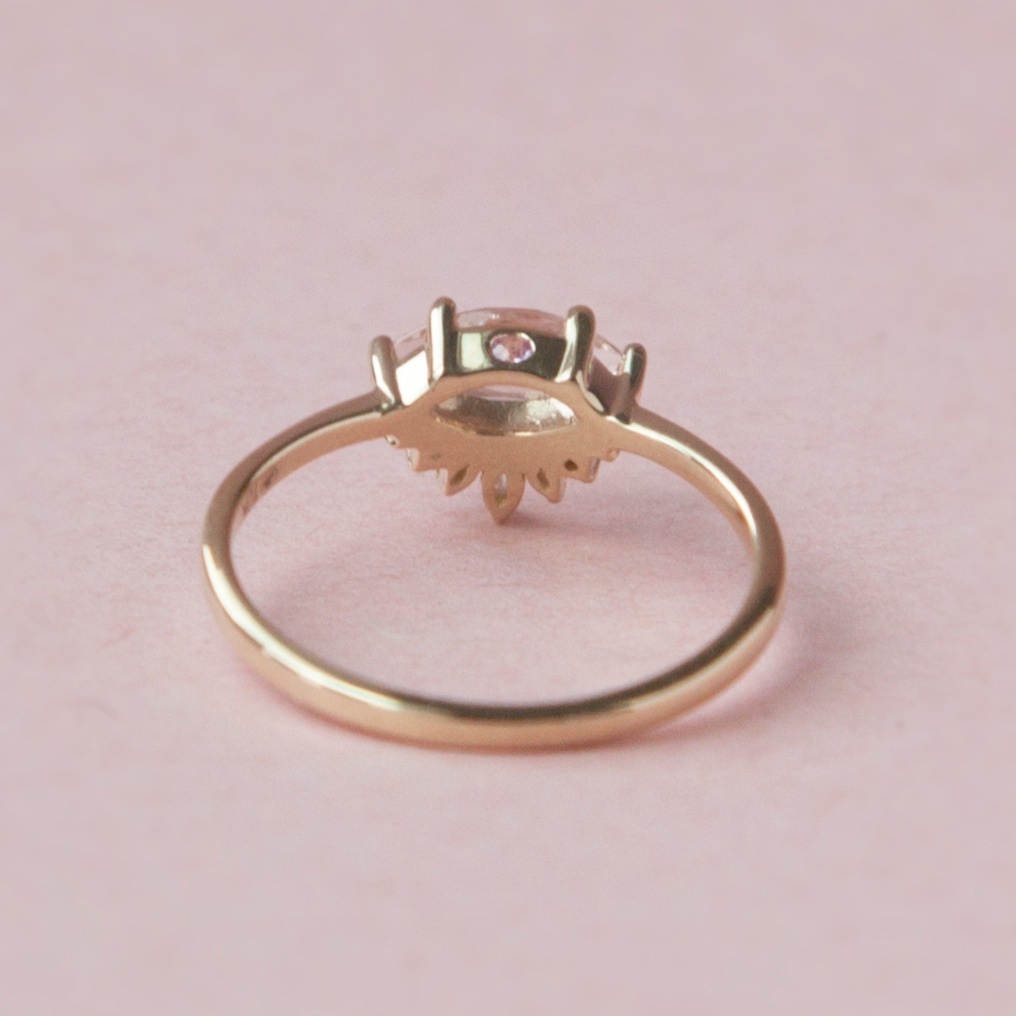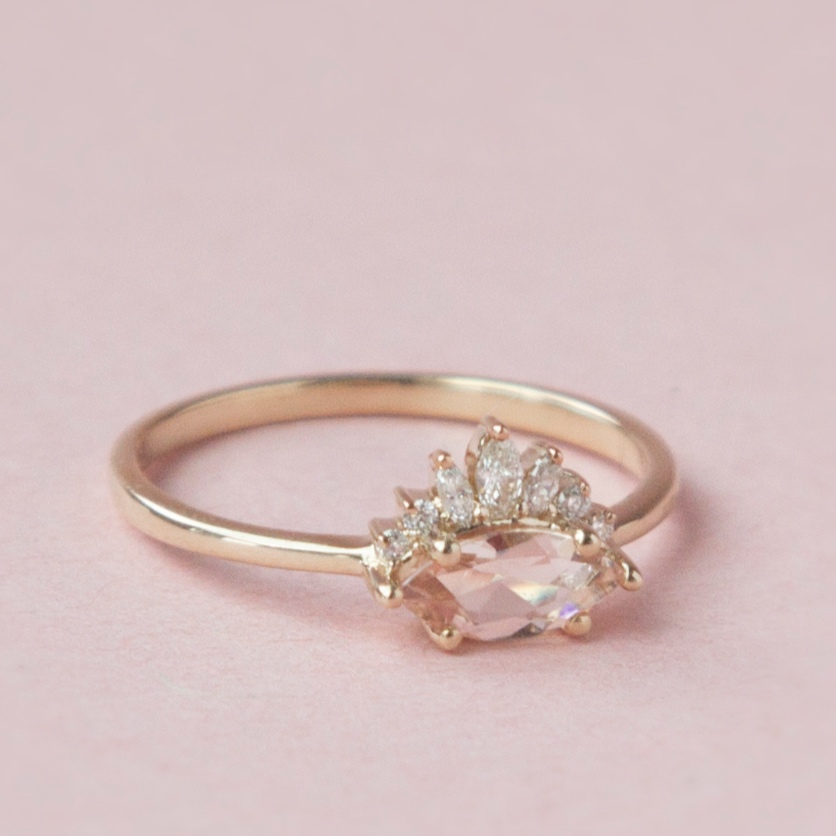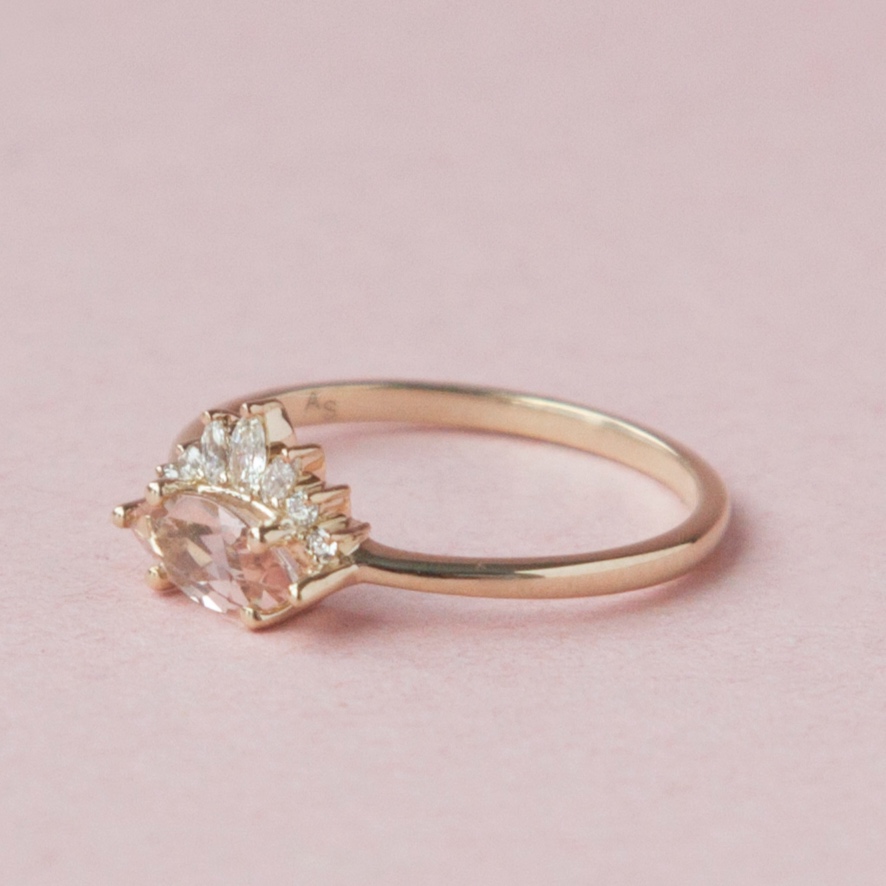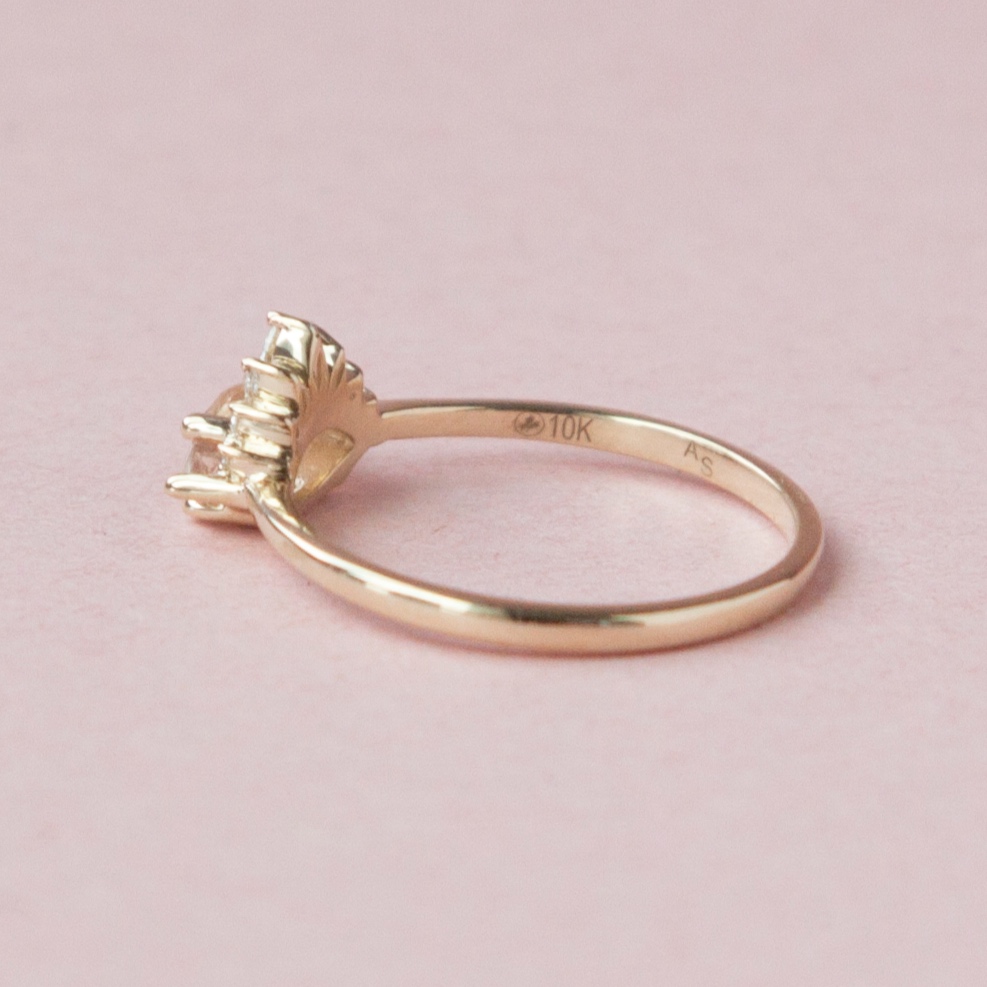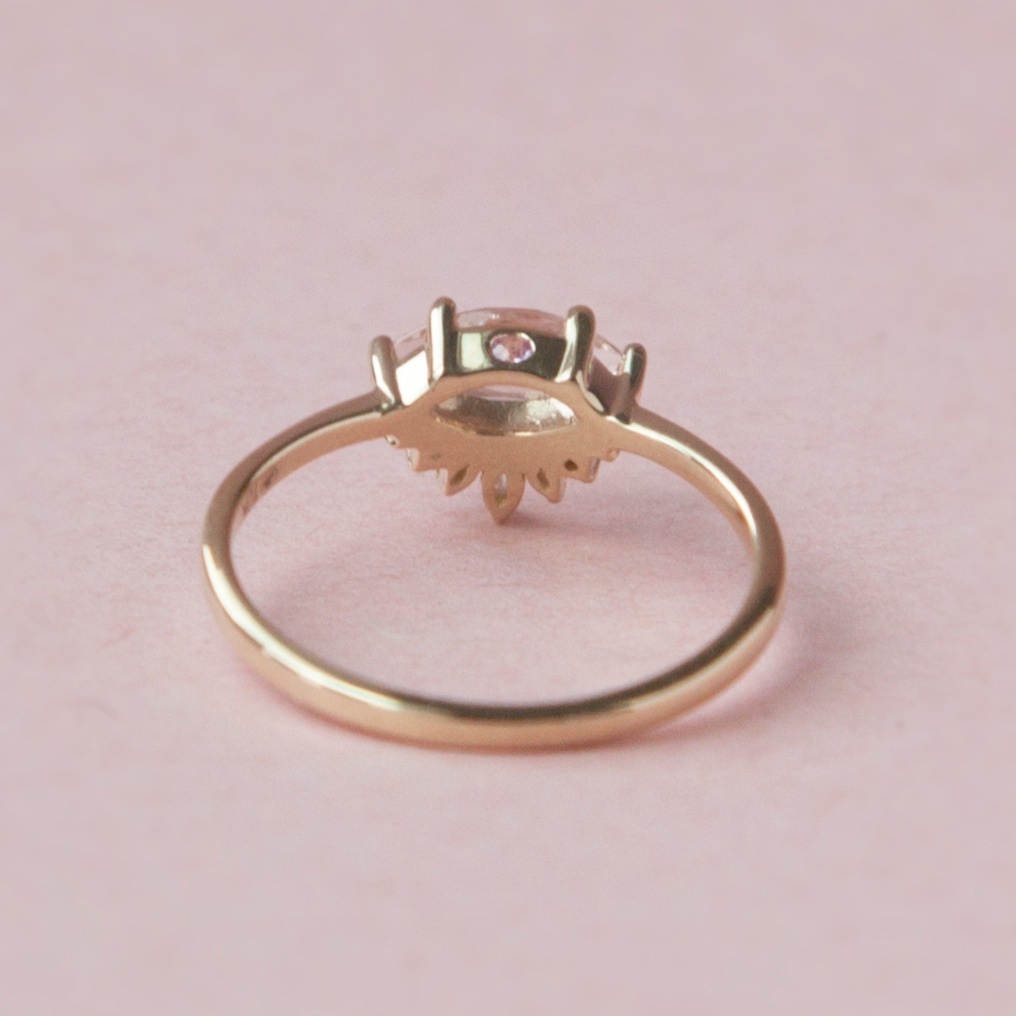 The Roseate Amour
The Rosy Innocence.
This piece is a contemporary take on a traditional marquise engagement ring. The main Morganite stone is surrounded by a delicate crown of brilliant cut marquise and round Diamonds.
The Morganite, the stone of divine love, embodies the warm rays of a sun rise in colour. It is known for healing, compassion, assurance and promise.
Radiant as the sun, the Diamond is thought to bond relationships and enhances love. It creates harmony and trust between two partners and generates longevity.
At the heart of the ring is a blush pink sapphire. Known to bring kindness, wisdom and strength, one piece is placed in the heart of each engagement ring. It is meant to bring the unique properties of the stone, to the heart of the wearer.
Main stone details: 8mm x 4mm, approximately 0.45 carats, grade AA Morganite.
Diamond crown details: 1.2 mm - 3.5 mm, 0.01 total carat weight.
Sapphire details: pink, grade AA, 1.2 mm, 0.07 carats.
Each piece is 100% designed and handmade in Canada, using certified Canadian gold and conflict-free diamonds. Please allow up to 3 weeks for production on regular orders and 5 weeks for customized orders.
For customization please send an email to contact@anastassiasel.com.