Dark Eris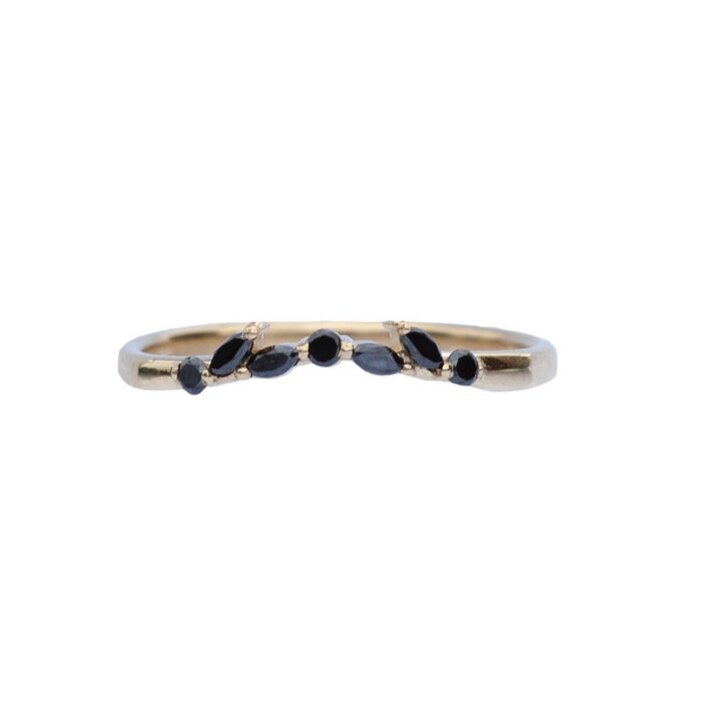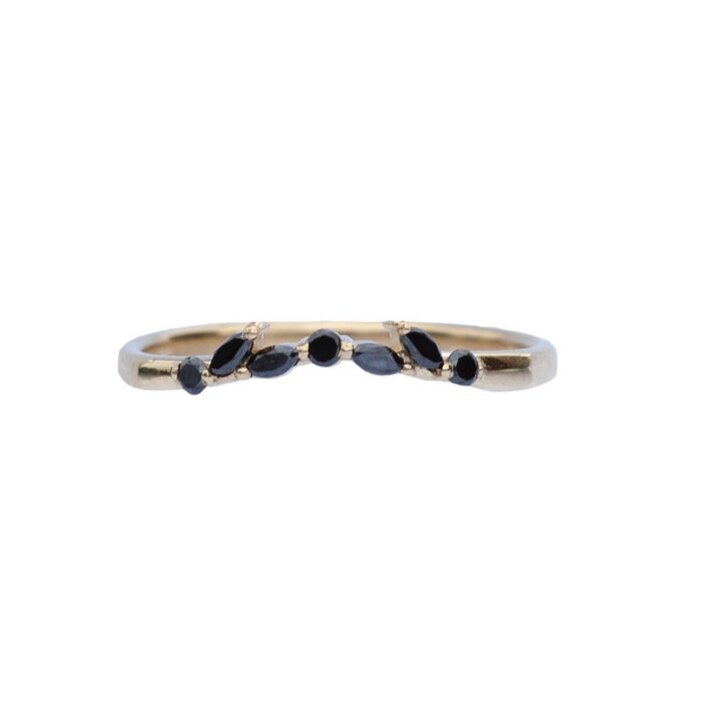 Dark Eris
A unique curved black diamond band, the Dark Eris, is made up of 4 marquise black diamonds and 3 round diamonds. The wedding band has a low prong diamond settings and a delicate curve which fits the contour of almost any engagement ring.
The band width is approximately 1.65mm with a slight taper to 1.4mm.
Note: Black diamonds (with exception of salt and pepper diamond) are the only treated diamonds we use in our collection and are customarily heated to create their intense black colour.
Each piece is 100% designed and handmade in Canada, using certified Canadian gold and conflict-free diamonds. Please allow up to 3 weeks for production on regular orders and 5 weeks for customized orders.
For customization please send an email to contact@anastassiasel.com.