Cognac Sentiment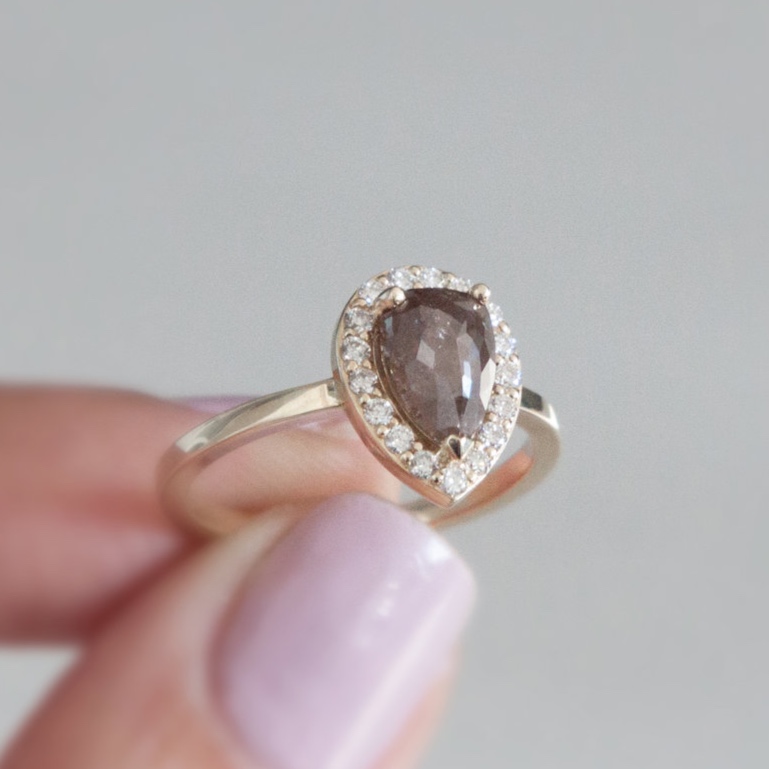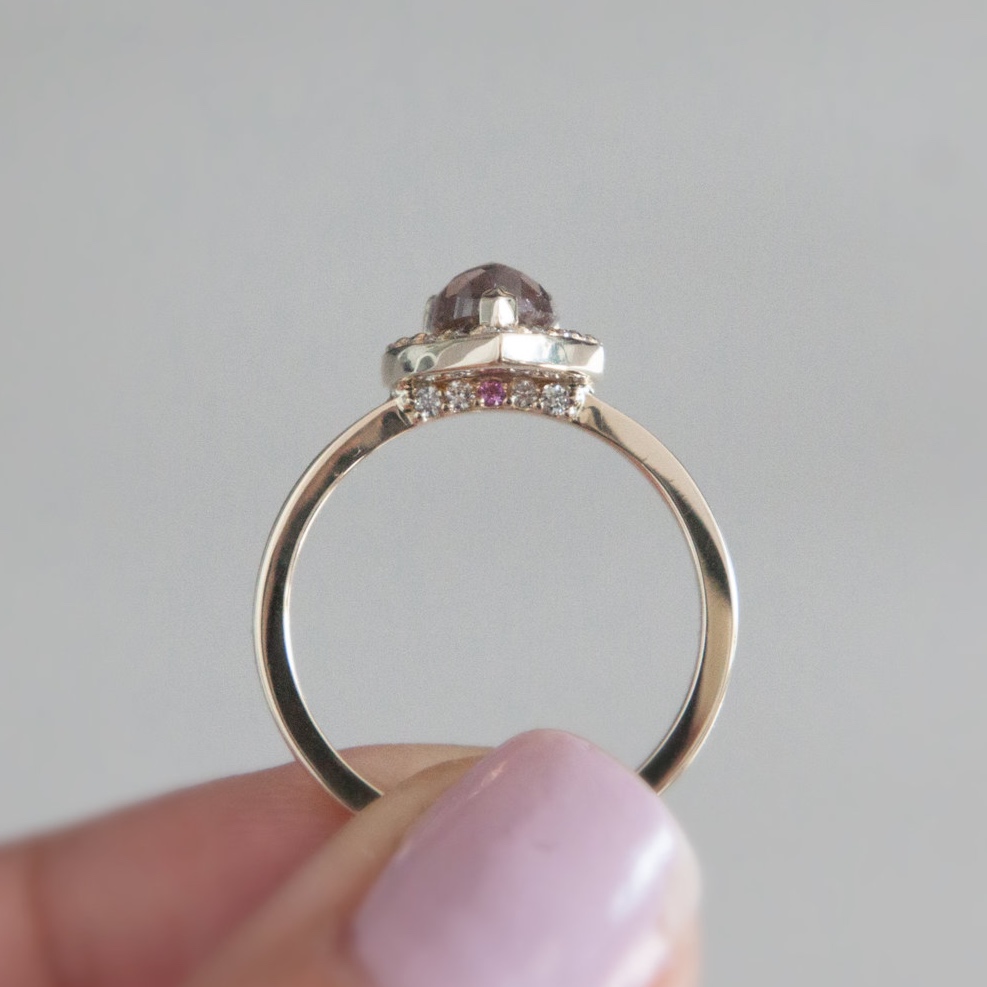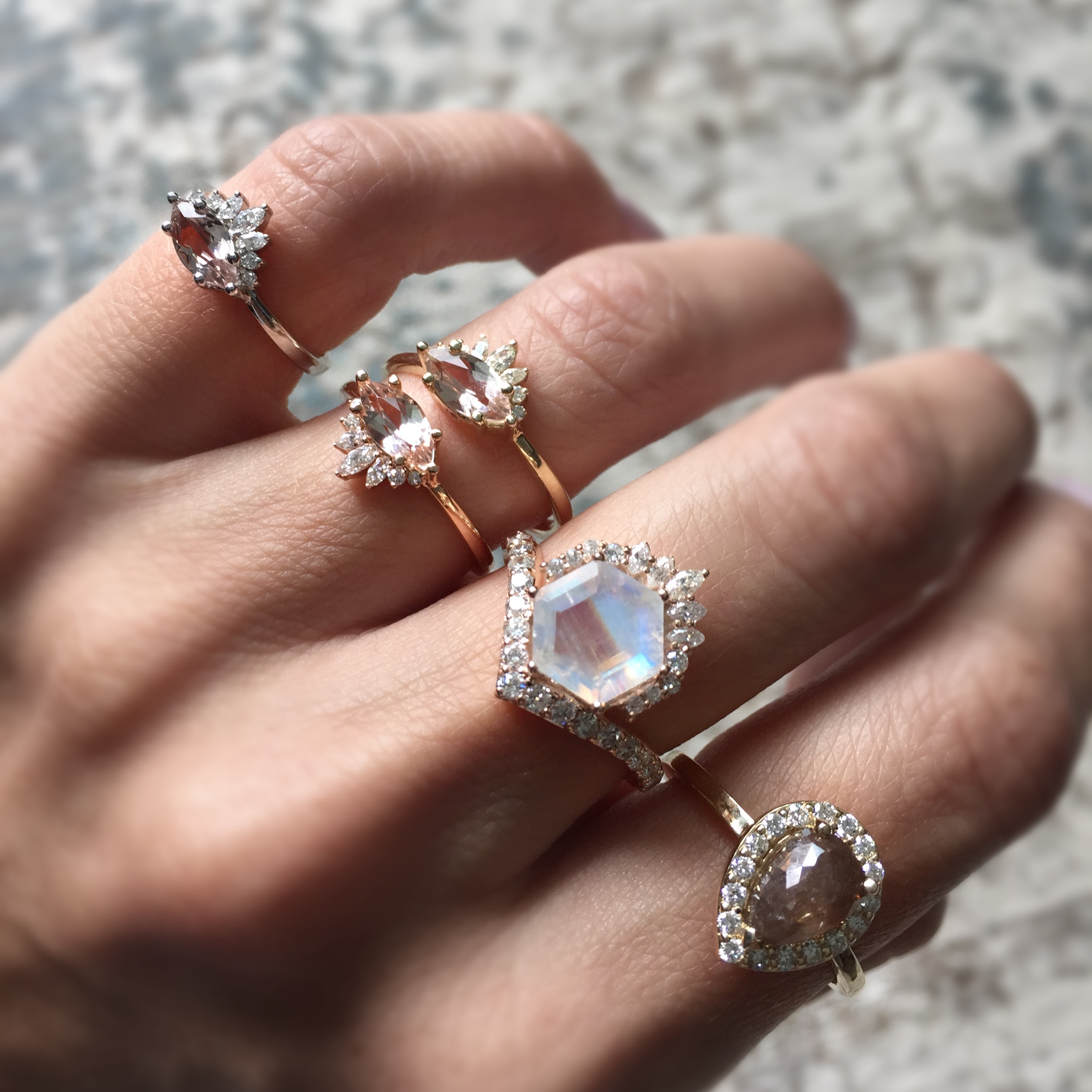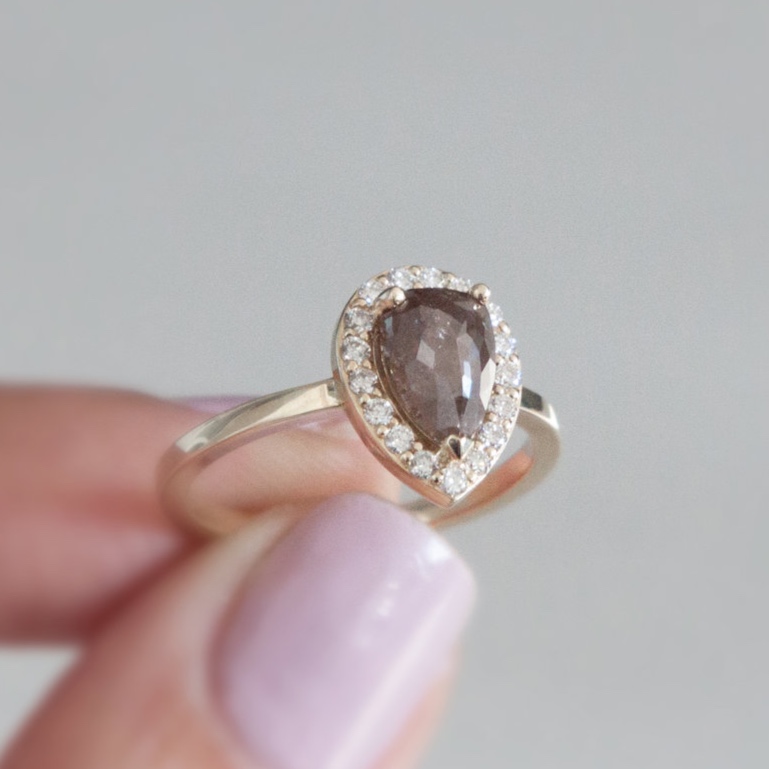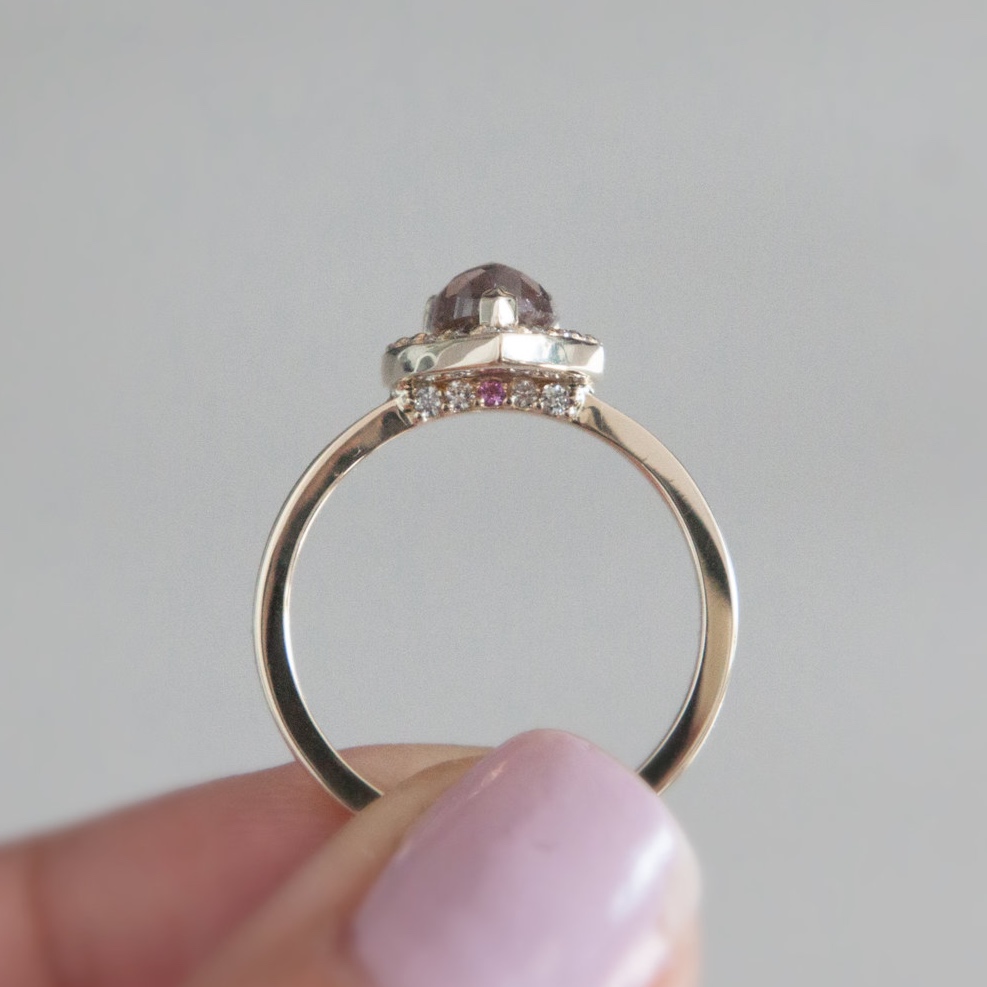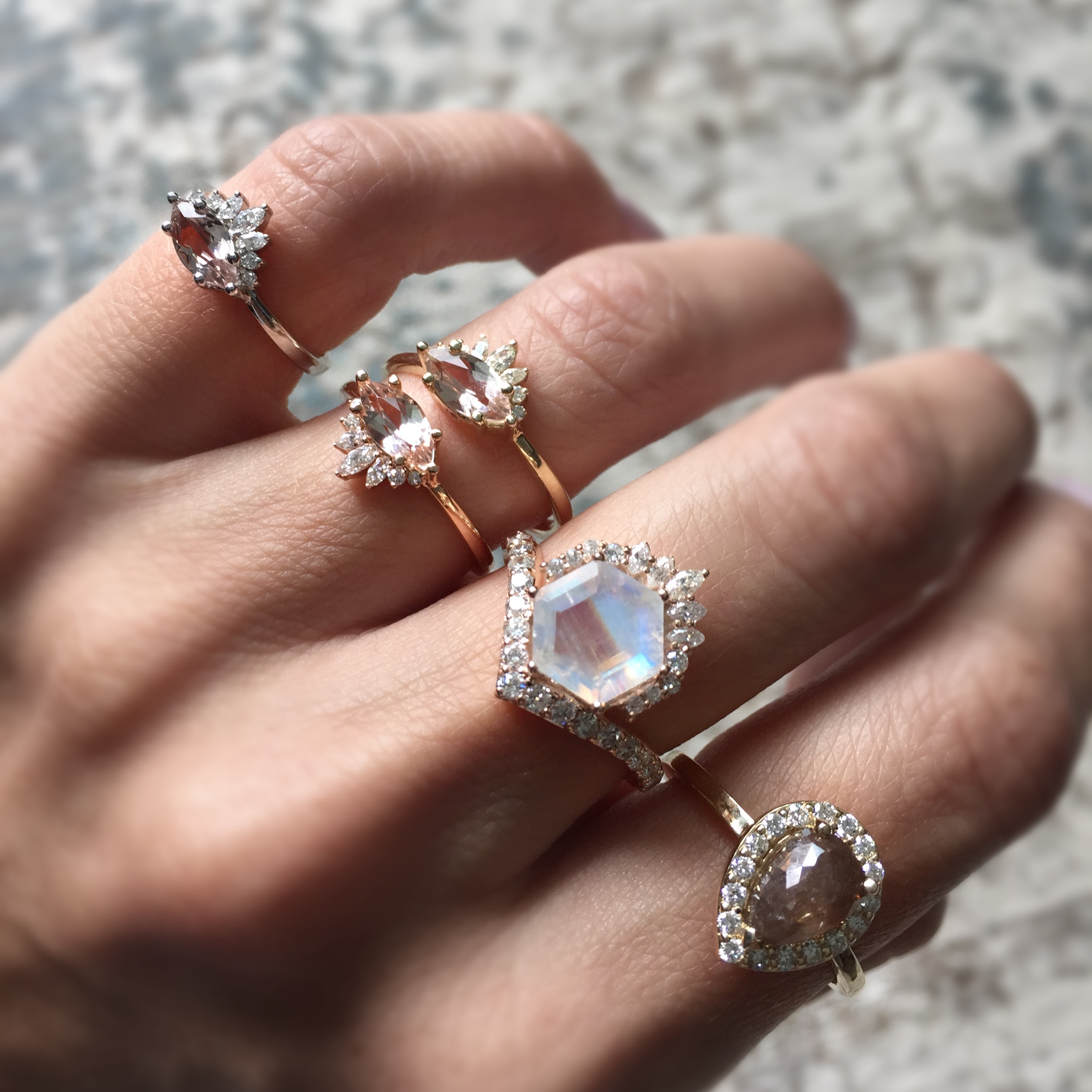 Cognac Sentiment
This piece is ideal for the traditional soul. The Pear Shape Cognac Diamond is encrusted with a halo of brilliant cut round white Diamonds.
Radiant as the sun, the Diamond is thought to bond relationships and enhances love. It creates harmony and trust between two partners and generates longevity.
At the heart of the ring is two blush pink sapphires (one from each side of the ring). Known for kindness, wisdom and strength, it is meant to bring those unique properties, to the heart of the wearer.
Main stone is a cognac rose cut Diamond, approximately 1.1 carats.
Diamond halo and band details: 1.5 mm, 0.305 carat total weight.
Sapphire details: pink, grade AA, 1.5 mm, 0.025 carat total weight.
Each piece is carefully handmade to order in Toronto. We work closely with each client through out the entire creation process to ensure full satisfaction. Please allow up to 3 weeks for regular orders and 5 weeks for customized orders.
Each piece is accompanied by Certificate of Authenticity and a one year warranty from purchase date.
For customization please send an email to contact@anastassiasel.com.
For terms and conditions, visit our FAQs page.